Finding the right gift to use as a favor has always been one of my biggest party planning hurdles. It feels like I'm searching for a unicorn when I'm looking for something that meets ALL three of my following criteria:
Practical: The gift should be useful, not something the kids play with once and toss into recycling.
Fun for most ages: Since my guests range from babies to toddlers to young children, the gift should ideally be appealing to a wide demographic.
Affordable: My goal is to keep each item under $3.
My strategy is to come up with a list of things that I use with the Dumpling on a regular basis, then filter out items that are too age specific, and try to purchase them in bulk for volume discounts.
For example, I gifted headbands and bow ties for the Dumpling's first birthday last year. Both have re-use value, are available in sets, and can be used with children of all ages. (I use the Dumpling's headband as a scrunchie …and I'm 32.)
Cookie Cutters Are Useful, Fun, and Cheap!
Cookie cutters made the cut for the Dumpling's party favor this year because they knock all three criteria out of the park. I thought of the idea after an old set unexpectedly received a lot of mileage in our household recently. While prices range drastically depending on shapes and materials, I opted for a box of 24 stainless steel cutters for a whopping $8.50 on Amazon. (I didn't purchase a replica of what I have since I didn't need 100 cutters!) Because the package comes in an assortment, I labeled each gift bag with the child's name and assigned a pattern for everyone. This ensured that the design is gender appropriate and siblings do no get the same thing.
The cost of each favor came out to $0.35 each!
Activities With Cookie Cutters
Teach ABCs, Shapes, Numbers, Etc.
I initially dug my cookies cutters out because the set contains plastic molds of all 26 letter that I wanted to use as alphabet "blocks" with the Dumpling. They served my purpose because 1) they look enough like toys to pique my toddler's interest; 2) they are light and easy to grab; and 3) they are movable to form short, simple words.
Cut or sculpt food
I subsequently found myself using the other shapes to make meal time more interesting. They can be used to cut through bread, pancakes, cheese, sliced fruits, or anything soft.
Stamp and Stencil
The Dumpling used the shapes as stamps to create repeating pattern with finger paint.
Ideas from Around the Web
Turn cookie cutters into ornaments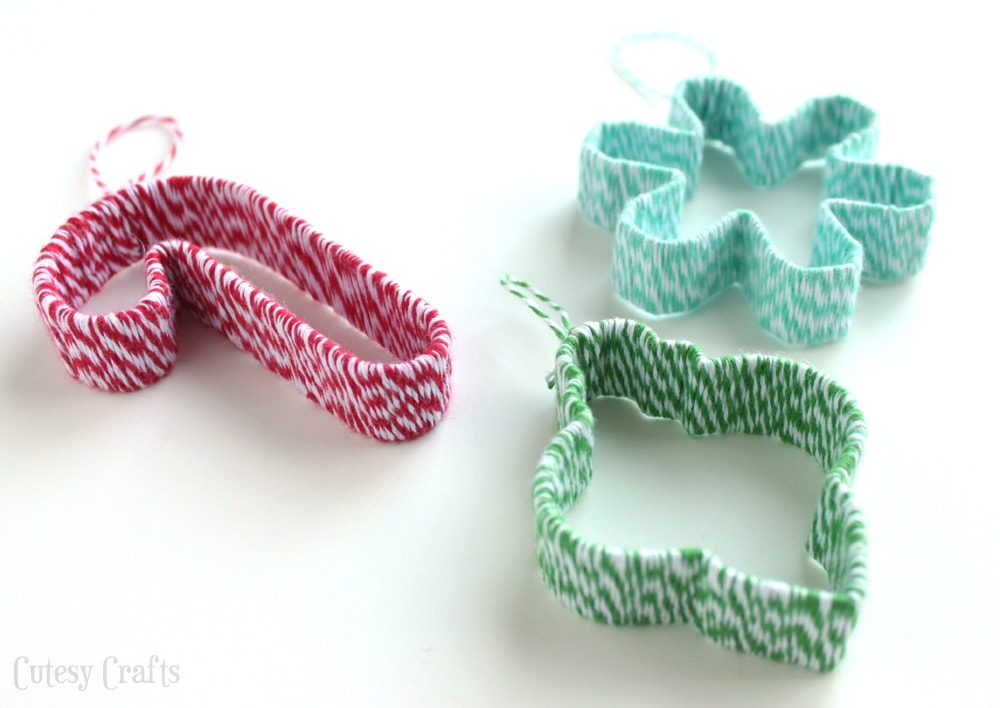 Use cookie cutters to shape other materials
Use cookie cutters as molds in other projects